STARS GPS
---
About
STARS RT GPS, your Exclusive National Provider, specializes in providing the best technology with personal service, training and support for the independent and franchise dealership. STARS RT GPS also offers the same personal on-site service for finance companies and their dealer clients, as well as provides automated daily inventory management services that keep dealers constantly supplied with uninterrupted and seamless product flow based on their individual volume needs.
Worldwide self-managed Network
- Operating as an MVNO (Mobile Virtual Network Operator) we are unmatched by any other GPS company.
Our units are built with a sim chip that is embedded on the board itself, thus eliminating any movable parts. Our servers control our network that is world-wide. It includes T-Mobile and AT&T and over 70 other carriers. No network covers a larger geographic area. There are no fees for our system.
STARS RT GPS is proud to offer a selection of GPS products for your needs.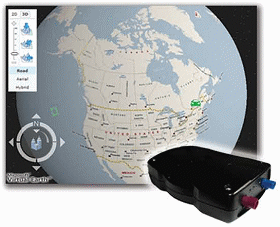 These ruggedized and discreet units are designed for the harsh autmotive environment. They are easier to install than ever. With our web-based applications you can access, manage and control vehicles using satellite and wireless networks on our password secured website.





Contact
PO Box 10
Thomasville, North Carolina 27361
United States of America